Jessie the Cat Handmade One-Off by Sunboy Toys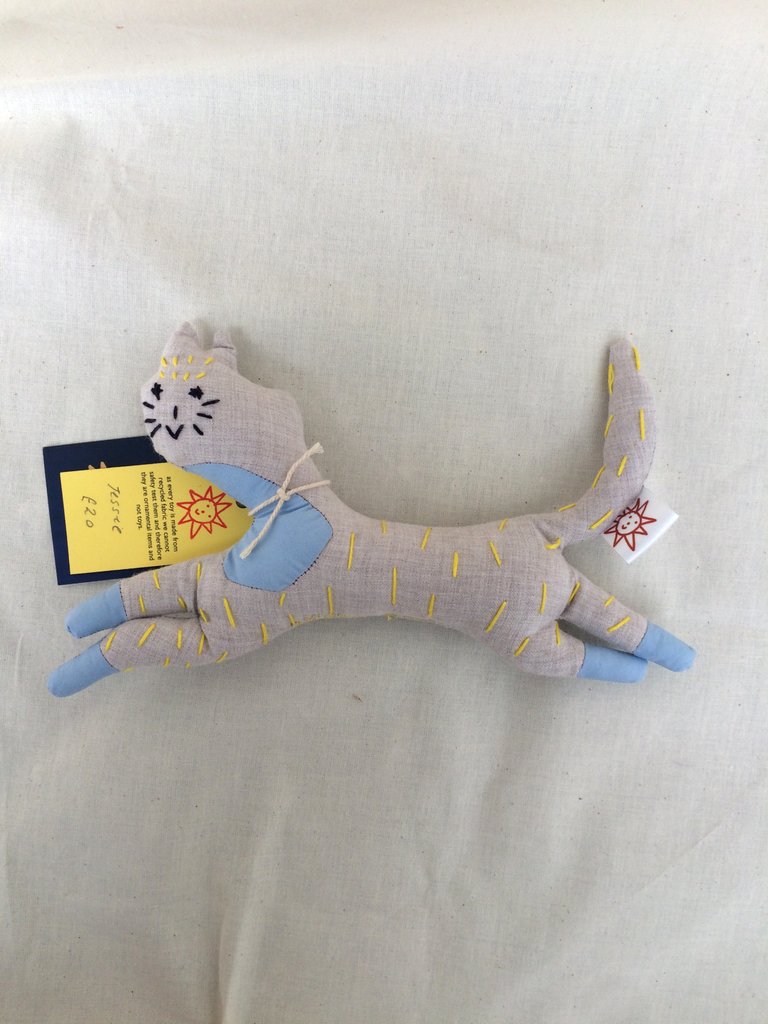 Jessie the Cat Handmade One-Off by Sunboy Toys
Sunboy toys are each one off pieces handmade from recycled fabrics here in Glasgow.
Not just for kids! Sunboy toys make beautiful ornaments.
approx 24cm x 14cm at widest point
Disclaimer from the maker - as every toy is made from recycled fabric we cannot safety test them and therefore they are to be considered ornamental items not toys.